Hosting Tree-Ripe Citrus Co. at your business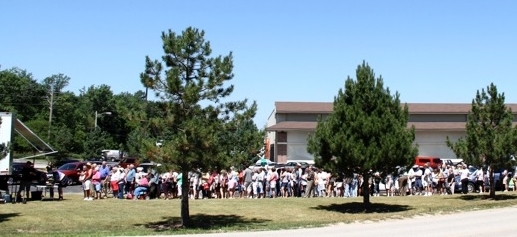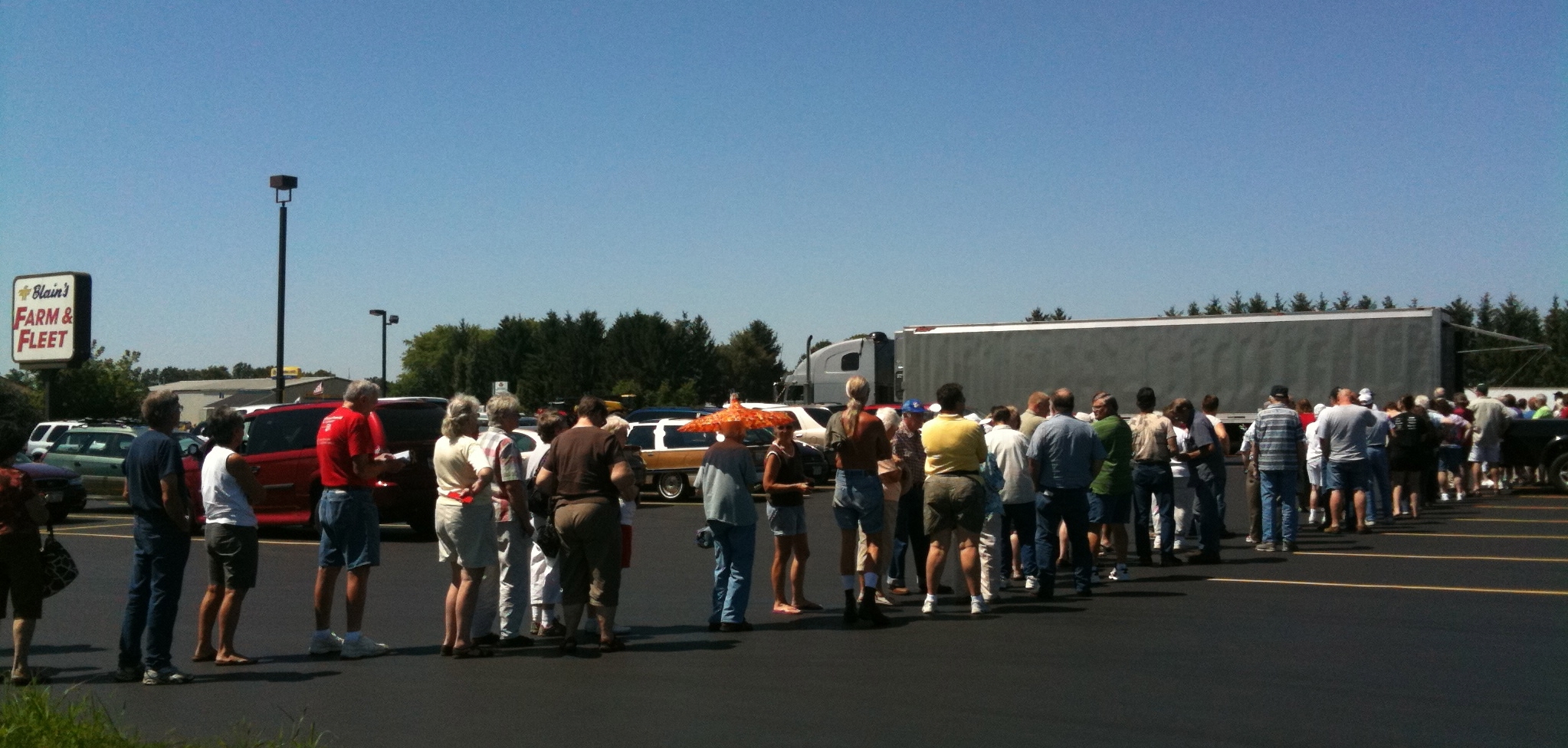 Unlike the normal food distribution process which takes a great deal of time to get fruit to market, our premium produce is taken directly from the farm and brought to over 75,000 customers at pre-arranged host locations in Wisconsin, Illinois, Iowa and Minnesota. Customers are informed in advance via our website, mail, email, and social media so that they can make plans ahead of time to meet us. Our truck visits for 1-1/2 hours, giving our customers the opportunity to buy however much they would like, right off the truck!
Each summer we offer Georgia peaches (25lb box), Michigan blueberries (5lb box), and Georgia pecans (1lb bag).
The key to our excited and eager following of customers is in continuing to bring the freshest, highest-quality fruit available, in bulk packaging and at very competitive prices, to convenient and friendly local business locations such as yours! We have worked with a wide variety of wonderful host businesses since 1990 in a symbiotic manner, often drawing hundreds of loyal customers to each venue. We work with larger corporations such as Menards, as well as many locally owned businesses. Our visits do not interfere with your normal business operations, and we always tidy up after ourselves.
We always encourage our customers to patronize the local hosts that are kind enough to allow us to park there. Our customers are very appreciative of our hosts for making their parking area available to us for a short time each season. Beyond the benefit of bringing potential customers to your business, we also offer our hosts a choice between 2 boxes of fruit or a rent payment of $35. Many of our hosts are also avid fans, and often choose the fruit for personal use, or to offer to their employees – a great treat for your hard working staff. We always obtain all necessary permits in order to sell legally in each municipality, and are fully insured. Because many communities require confirmation before issuing a seller's permit, we must ask for written permission from the property owner to locate there. A short form will be provided.
We feel that there are many benefits to partnering together with local businesses..we hope we can partner with you!